2011 Year in Review: Books
In 2010, I set a New Years goal of reading 30 books excluding textbooks.
I read 42, totaling 10,697, pages and about 3,744,000 words.
So for 2011 I upped my goal to reading 40 books excluding textbooks. The textbook distinction is important as I am a graduate student. Also, if you are thinking that my reading goals are too low, remember that I am a graduate student!
I created a new spreadsheet this year and ran all kinds of exciting statistics about my reading accomplishments.
The results are:
Books Read 2011
Difference from 2010
Total Δ
Percent Δ
Total Books Read
40

-2

-5%

Total Pages Read
12323
1626
15%
Approximate Words Read
4313050
569100
15%
Average Pages
308.1
53.4
21%
Total Hardcopy
26

-2

-7%

Approximate Words Read
124223.08
32461
35%
Average Page Hardcopy
354.9
92.7
35%
Total Audio
14
0
0%
Approximate Words Listened
77375

-6525

-8%

Average Page Audio
221.1

-18.6

-8%
Here how it breaks down in English:
I met my goal of reading 40 books (barely).
While I read 2 less books than in 2010, the books I read were on average 53 pages longer meaning I read 1626 more total pages. This is a 21% increase in book length, and a 15% increase in total reading.
Reading lengthier books is a

positive trend

.
While these numbers include both physical books read and audio books listened to, the increase came from physical books read. While audio books are the trick to reading a large number of books, I think reading more physical books is also a

positive trend

.

I read two less physical books, but they were on average 93 pages longer for a 35% increase in physical pages reading.
I listened to the same amount of audio books, which were actually 19 pages shorter on average, for an 8 percent decrease in audio books.
Now for real fun stuff.
Books Read 2011
Difference from 2010
Total Δ
Percent Δ
Fiction
28

-3

-10%

Total Pages
10187
1727.0
20%
Average Pages
363.82143
90.9
33%
Fantasy
7

-4

-36%

Total Pages
4120
1038.0
34%
Average Pages
588.57143
308.4
110%
Science Fiction
19
2
12%
Total Pages
5043
1149.0
30%
Average Pages
265.42105
36.4
16%
Philosophy
2
0
0%
Total Pages
1024
-228
-18%
Average Pages
512

-114

-18%

Mystery
0

-1

-100%

Total Pages
0

-232

-100%

Average Pages
0

-232

-100%

Non-Fiction
12
1
9%
Total Pages
2136
-101
-5%
Average Pages
178

-25.4

-12%

Policy
4

-4

-50%

Total Pages
848

-626

-42%

Average Pages
212
27.8
15%
Business
0



-100%

Total Pages
0



-100%

Average Pages
0



-100%

Economics
4
2
100%
Total Pages
465
88.0
23%
Average Pages
116.25
-72.25
-38%
Theology
4
4
 
Total Pages
823
823
 
Average Pages
205.75
205.8
 
Observable Trends
The overall trend of fewer, but longer books read is carried by the fiction books.

3 less fiction books read.
The books were 33% longer than fiction books of 2010, resulting in 20% more pages read.

This was most notable in the "Fantasy" subcategory.

4 less fantasy books read.
The books were 110% longer, resulting in 34% more fantasy reading.
This trend is mainly driven by four books from George R. R. Martin's Series "A Song of Ice and Fire" – A Game of Thrones (807), A Clash of Kings (969), A Storm of Swords (924), and A Feast for Crows (978 pages).

The "Science Fiction" subcategory increased in all areas.

2 more Science Fiction books read.
The books were 16% longer, resulting in a 30% increase in science fiction reading.
Science fiction books counted for 5 of the top 10 longest books read.
Science fiction also counted for 3 of 5 shortest books read.

The Non-Fiction books were noticeably shorter this year.

Even with 1 more non-fiction book read, the books were 12% shorter resulting in 5% less non-fiction read.
This represents a deliberate focus on fiction literature I had in 2011, but I didn't mean to let my non-fiction reading slip that much. Since I would have liked to read more non-fiction in 2011, this is a

negative trend

.

Also, I didn't read any business books in 2010. Since I am pursuing a Masters in BUSINESS Administration, this is a

negative trend

.
I did, however, read several theology books this year. As this was an area I had been wanting to spend more time, this is a

positive trend

.
Also, I wrote book reviews for The Morality of Capitalism and Failing Liberty 101.
I am currently  working on a review of Idols for Destruction: The Conflict of Christian Faith and American Culture. Watch the Values and Capitalism website.
Goals for Reading 2012
Read 40 books, excluding textbooks. While I met this goal last year, it was a close call.
Audio books are still acceptable, but I want to continue the trend of reading more physical books. E-reader books count as physical books.
Continue my focus on dystopian literature. I think I've learned more about political science from reading dystopian literature than I ever did in school.
Continue to read more hard-science fiction. Again, I think I've learned more about theoretical science from reading hard-science fiction than I ever did in school.
Read more business/management books.
Continue reading more theology books.
For those of you who are wondering: Yes, I intend to read the 5th book in George R. R. Martin's saga, A Dance with Dragons.
And also for those of you are wondering, here are some of the highlights. Thank you to all who recommended books to me this year, and all of these are recommended by myself.
Fiction – Alphabetical by Author, Alphabetical by Title.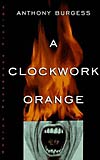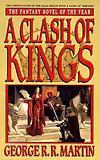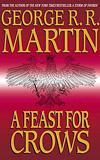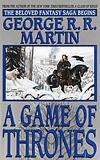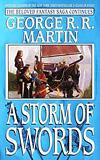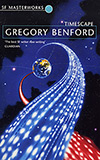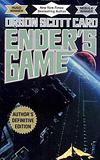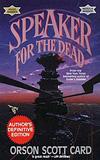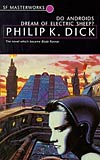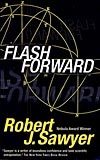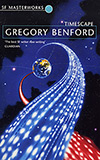 Non-Fiction – Alphabetical by Author, Alphabetical by Title.